Client Portals
Press Infor­ma­tion of our Clients
Here you will find all of the rel­e­vant press info for our (long-​term) clients. The por­tals con­tain all cur­rent press releas­es, back­ground infor­ma­tion, pho­to mate­r­i­al and cor­po­rate con­tact info.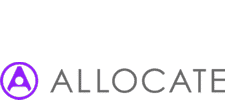 Allo­cate Soft­ware is a lead­ing inter­na­tion­al provider of work­force plan­ning opti­miza­tion solu­tions that sup­port the oper­a­tional and admin­is­tra­tive needs of the health­care indus­try in all their com­plex­i­ty. Allo­cate Software's solu­tions enable safe and effec­tive patient care at opti­mized costs by ensur­ing that the right peo­ple are in the right place at the right time. With more than 800 cus­tomers and more than one mil­lion dai­ly planned emer­gency respon­ders (includ­ing 500,000 through the Opti­ma plat­form), the company's most impor­tant mar­ket is the largest pri­vate and pub­lic health­care facil­i­ties. With 410 employ­ees, 190 of them in research and devel­op­ment alone, Allo­cate Soft­ware is the glob­al leader in inno­va­tions in human resources man­age­ment. Head­quar­tered in the UK, Allo­cate Soft­ware serves its inter­na­tion­al cus­tomers through local offices in the UK, Swe­den, France, Spain, Ger­many and Australia.
IQDoQ (www​.IQDoQ​.de) is an IT spe­cial­ist for dig­i­tal trans­for­ma­tion. The com­pa­ny has spe­cial­ized in soft­ware for effi­cient enter­prise infor­ma­tion man­age­ment for over 30 years. With its Hyper­Doc Enter­prise Infor­ma­tion Man­age­ment sys­tem and its dig­i­tal files solu­tion IQAk­ten, IQDoQ notice­ably sim­pli­fies spe­cial­ist process­es and gets the best out of doc­u­ments and data–simple, fast and safe. In the cloud or man­aged ser­vice mod­el, the com­pa­ny also assumes respon­si­bil­i­ty for the oper­a­tion of its solutions.
IQDoQ prod­ucts and customer-​specific solu­tions have already proven them­selves in more than 1,000 projects. The cross-​sector small, medium-​sized and large cus­tomers include, for exam­ple, Car­i­tasver­band Darm­stadt e. V., DAK-​Gesundheit, Deutsche Post AG, DPD Deutsch­land GmbH, GEO­DIS Logis­tics Deutsch­land GmbH, NZZ-​Mediengruppe and WITTE Automotive.
Seerene builds on more than 15 years of aca­d­e­m­ic research in soft­ware ana­lyt­ics. The spin-​off of the Has­so Plat­tner Insti­tute for Dig­i­tal Engi­neer­ing (HPI) relies on Arti­fi­cial Intel­li­gence and Machine Learn­ing to ana­lyze com­plex rela­tion­ships in the devel­op­ment of soft­ware sys­tems. The Seerene Soft­ware Ana­lyt­ics plat­form makes use of the exist­ing devel­op­ment infra­struc­ture, inte­grat­ing the iso­lat­ed repos­i­to­ries and data from the var­i­ous sub-​disciplines of soft­ware devel­op­ment with its own analy­ses, and makes the knowl­edge gained avail­able in a dig­i­tal board­room. Mean­ing­ful key fig­ures, dash­boards and soft­ware maps make the devel­op­ment process as a whole vis­i­ble in real time for the first time and form a com­mon basis for the end-​to-​end man­age­ment of soft­ware process­es across all expert fields. In this way, effi­cien­cy poten­tials of 30 per­cent and more can be real­ized, qual­i­ty and robust­ness can be increased and risks minimized.